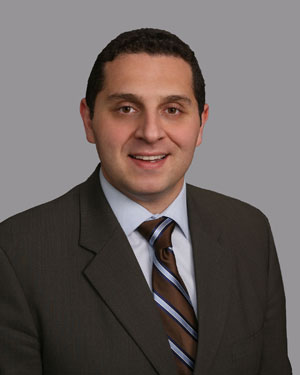 Meet Dr. Hussein Ads
Dr. Hussein Ads is a Board Certified Oral and Maxillofacial Surgeon, with extensive experience that allows him to offer high quality treatments to every patient that he works with. Dr. Ads has worked for ten years as an oral surgeon, and is considered a specialist in the industry.
This experience, paired with his outgoing and friendly personality, fuels his passion for the opportunity to change people's lives through oral surgery.
Dr. Ads' Education and Training
Dr. Ads attended both undergraduate and dental school training at the University of Cairo in Egypt. Then, he advanced his education through residency training in Atlanta, Georgia at the Emory School of Medicine, receiving a certificate in oral and maxillofacial surgery. This residency training practiced in five hospitals, and is recognized as one of the best OMS residencies in the United States. His fellowship was completed in advanced reconstruction of congenital deformities of the jaws (orthognathic surgery), maxillofacial trauma, and the management of temporomandibular joint disorders (TMD). Dr. Ads is also recognized as a Fellow of the National Dental Board of Anesthesiology, and he has an interest to provide comfortable, safe anesthesia for his out-patient treatments.
In 2006, Dr. Ads was recruited to be the Program Director of Oral and Maxillofacial Surgery by Loyola University Medical Center. At this medical center, he was involved in research and teaching, and also maintained an active practice in the faculty group practice.
Dr. Ads' Dental Organizations
Dr. Ads is active in several local and national dental organizations, including the American Society of Dental Anesthesiology, the Chicago Society of Oral Surgery, and the American Society of Oral & Maxillofacial Surgery. He continues to give many lectures both locally and nationally, teaching others about the various advancements in the oral surgery field.
Dr. Ads lives in Hinsdale and enjoys spending his free time with his family. With his wife, Reham, he has a son Hassan, daughter Farida, and a cat Diesel. His hobbies include traveling, fishing, and playing soccer.